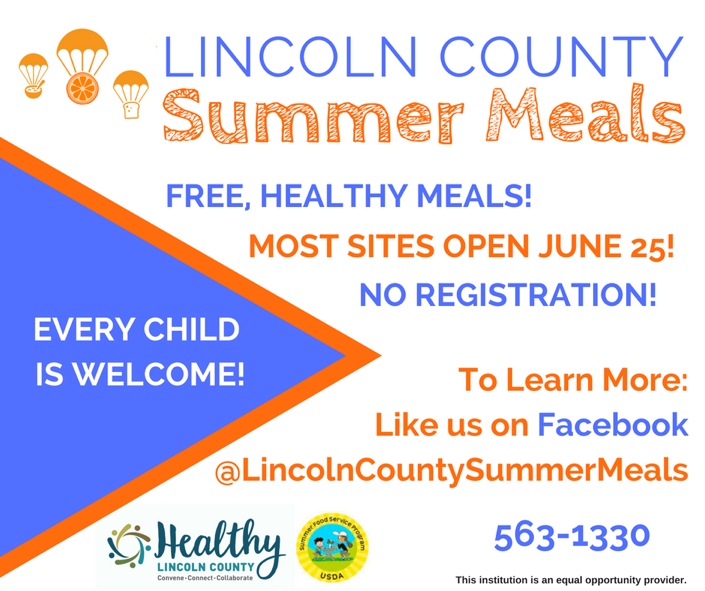 Summer Meals
Jo Haney
Monday, June 11 2018
Free Summer Meals Program at Boothbay Region YMCA and Beyond
Once again, the Lincoln County Summer Meals program will be providing free breakfast and lunch throughout the summer in locations around the area. The Boothbay Region YMCA, Camp Knickerbocker and Clifford Park are some of those sites, and from Monday, June 25 until Friday, August 24, ANY child age 0-18 can come to these locations to receive a free breakfast and lunch, no questions asked.
Once the Summer Recreation programs begin, participating kids will also receive their breakfast and lunch there, but any child is welcome to come for meals. Last summer, over 12,000 meals were served to kids in Lincoln County. This is a great opportunity to engage your child in summer enrichment and save room in your budget.
To learn more or to stay up to date on new locations for meals, the menus, and other efforts, like us on Facebook @LincolnCountySummerMeals or call us at 563-1330. Site locations and times are subject to change. Meals must be consumed on site under adult supervision.