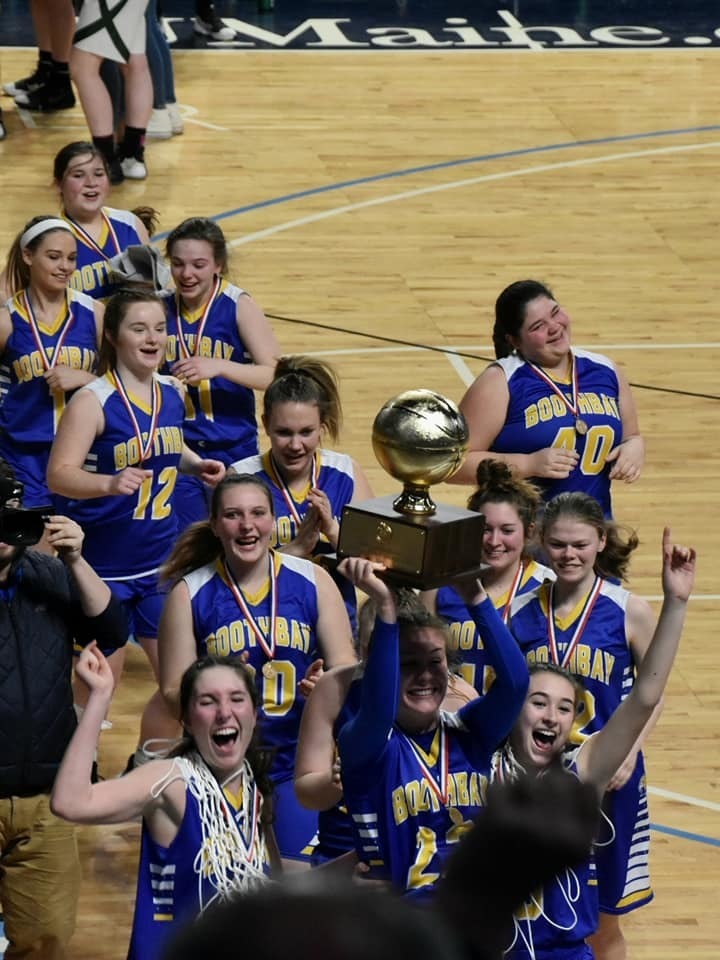 Boothbay Girls Take Home The Gold Ball!
Evelyn Andrews
Sunday, March 03, 2019
Congratulations!
Class C South girls basketball champions the Boothbay Region Seahawks beat the north champions Penobscot Valley Howlers, 33-25, for the Class C state championship and gold ball at Cross Insurance Center in Bangor Saturday night, March 2.